News
Record heat in Copenhagen
---
This article is more than 7 years old.
September heatwave pushes temperatures into uncharted territory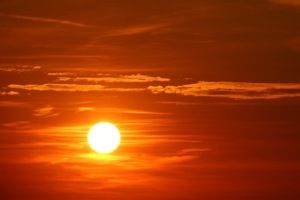 September 13 has never been warmer in Copenhagen than it was yesterday.
The 27.3 degrees measured at 2pm in the centre of the city was the highest temperature ever recorded so late in the year since measurements began in 1874, and it was the fifth-highest temperature ever recorded in Copenhagen in September.
The hottest September day in Copenhagen occurred on 2 September 1886 when the thermometer topped out at 29.8 degrees.
Spreading the warmth
It was warmer in other parts of Denmark. The temperature in Thy hit 29.7 degrees, the warmest reading so late in the year since 1947, when it was 30 degrees on September 16.
While perhaps not hitting record levels, the sunny skies look set to continue until at least Friday.