News
Copenhagen Police looking for missing mother and children
---
This article is more than 7 years old.
On the run for six months, the mother is in violation of the law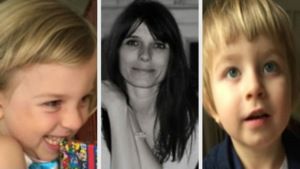 Copenhagen Police are searching for a 42-year-old woman who disappeared from the Copenhagen neighbourhood of Vanløse with her three-year-old daughter and six-year-old son six months ago.
No-one has admitted to seeing the mother, Angelina Maalue Avalon Mathisen, or the children, Aia and Leonardo, for six months, so the police have decided to go public with their search.
Father awarded custody
The children's father had been awarded full custody of the children, so Mathisen is violating the law by hiding them, police said.
READ MORE: American mother suspected of kidnapping her daughter
When last seen, Mathisen had brown hair. She has also been known to use the alias Valiant Malene Westergaard and may be using an ID under that name.