News
Danish amusement park among top in Europe
---
This article is more than 7 years old.
Fårup Sommerland again ranked second at the annual European Star Award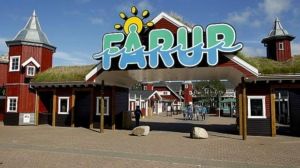 For the second year running, the Danish amusement park Fårup Sommerland has been named the second-best amusement park in Europe.
The amusement park, located on the northwest coast of Jutland near Aalborg, finished second in the category 'less than one million guests annually' at Kirmes & Park Revue's annual European Star Award in Barcelona.
"Clearly, I am proud, grateful and happy today," Søren Kragelund, the CEO of Fårup Sommerland, told TV2 News.
"We've worked through many years to make the park a north-Jutland icon and I think we have been rewarded for that. The prize underlines that we deliver good experiences to our guests and I am pleased that this is being noticed internationally."