News
Discount supermarkets disappearing in Denmark
---
This article is more than 7 years old.
Large chains closing low-priced outlets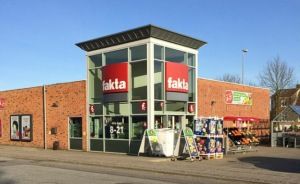 Discount supermarkets, once a mainstay of the Danish shopping arena, are beginning to fade from the scene.
As consumers increasingly choose quality over price, large chains are shutting down discount stores. The numbers have dropped steadily over the past two years.
"Discount stores are in the middle of a war of attrition," retail expert Flemming Birch from the consulting firm Birch & Birch told Jyllands-Posten.
"Several of the larger chains have closed stores, and I would not be surprised if that trend continues."
Quality over price
Birch said that many supermarkets have reinvented themselves as Danish consumers have started to focus less on price and more on quality.
"The supermarkets have succeeded in creating a story that rather than eating more we can eat better,"he said. "It is changing the market."
According to new figures from the Retail Institute Scandinavia, there were 1,566 discount stores across the country this spring – seven fewer than the year before.
READ MORE: Aldi reports record loss in Denmark
The Fakta chain Coop Danmark closed 21 stores last year. The year before, 14 stores were shuttered. Kiwi and Aldi have also closed stores and stopped expanding.
Rema ramping up
However, some discount chains are still expanding. Norwegian-owned Rema 1000 added 15 stores last year.
"Discount shopping has not lost any momentum with us," said Henrik Burkal, the managing director of Rema 1000 Denmark. "We are gaining market share from competitors."
Rema 1000 expects to open 15 new stores in the coming year.