News
Haruki Murakami coming to Denmark
---
This article is more than 7 years old.
Noted author to receive Hans Christian Andersen Literature Award in Odense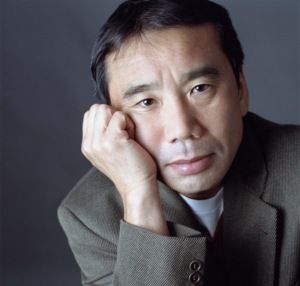 The internationally-renowned author Haruki Murakami will pay a visit to Denmark next month to receive the Hans Christian Andersen Literature Award.
The Japanese bestselling writer will come to Odense on Sunday October 30 to receive the award, which has previously been awarded to Salman Rushdie, Isabel Allende, JK Rowling and Paulo Coelho.
"It is a great honour for Odense to welcome such a significant author as Haruki Murakami," said Anker Boye, the mayor of Odense.
"And to me, choosing him as the recipient provides another thread in the very special bond that has emerged between Odense, Hans Christian Andersen's universe, and fairy-tale lovers in the Asian countries."
READ MORE: Chance to make amends as one of Andersen's children
A literary giant
Crown Princess Mary will be at hand to hand over the award to Murakami, who will also be given a bronze sculpture made by Stine Ring Hansen and a check for 500,000 kroner.
Murakami will visit the childhood home of Andersen and participate in a talk at the main library in Odense.
Over the following two days the author will give a guest lecture at the University of Southern Denmark and perform at the Sostrup Castle & Monastery on Djursland.
Born in Kyoto in 1949, Murakami has published over 10 novels – including best sellers Norwegian Wood (1987) and Wind-Up Bird Chronicle (1995) – as well as numerous collections of short stories and collected essays. His works have been translated into over 50 languages.
The Hans Christian Andersen Literature Award was awarded for the first time in 2007 to the Brazilian author Paulo Coelho. Since then, the award has been presented every other year.