History of sport
Gridiron glory: NFL beckons for Danish US football talents
---
This article is more than 7 years old.
Young talents queuing up to follow in the footsteps of legendary 'Mr Automatic'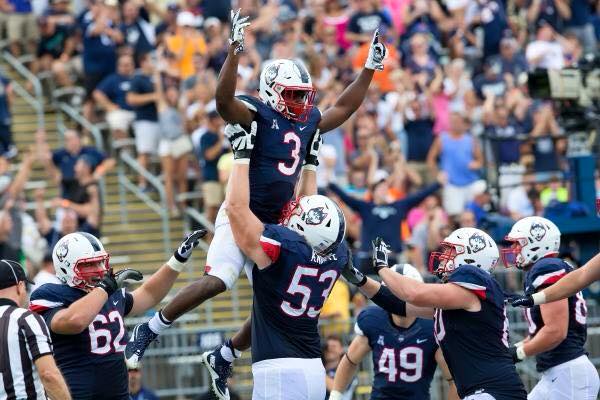 When Morten Andersen was drafted as the 86th overall pick in the 1982 NFL Draft by the New Orleans Saints, no-one could have predicted what happened next.
The Great Dane badly twisted his ankle on his very first career NFL kickoff. When he returned eight weeks later, he went on to set over a dozen NFL records that still stand today, including the most career points.
Over the span of a quarter of a century from 1982 to 2007, the legendary 'Mr Automatic' swung his trusty left leg into the hearts of US football fans all across Denmark.
However, since the iconic Andersen hung up his cleats in 2007, Danish fans have had to endure season after season without being able to cheer one of their compatriots playing under the dazzling lights of the NFL.
READ MORE: NFL's spelling amiss as Andersen misses out on Hall of Fame … again
Thor tantalisingly close 
Since he was drafted from Michigan State University all those years ago, no Dane has come close to emulating Andersen by forging a path from college gridiron into the holy land of US football.
But the winds of change look to be upon us and a giant named Thor is leading the charge.
Well, actually Thor is just his nickname. He doesn't beat his foes into submission with a hammer, but rather with a monstrous frame that stands 207 cm and packs 141 kilos of punch.
Born in Silkeborg, Andreas Knappe is currently playing in his senior season at the University of Connecticut. He starts on the Huskies' offensive line and is also one of just four team captains. There is a strong possibility that he is NFL-bound, according to Jens Rørbye, the head of communications for the Copenhagen Towers football team.
"I think the fact he's been named captain two years in a row indicates a fairly good chance of getting drafted or at least being an undrafted rookie," Rørbye told CPH POST.
"Knappe plays in a big time program and there is talk of him being a first or second-round pick."
The 'Zulu effect'
In the unlikely event that Knappe fails to reach the NFL, Danish fans have a fallback plan. His name is Hjalte Froholdt and he is also an offensive lineman. He was the most highly-touted Danish player to enter college in history when he joined the University of Arkansas last year.
The emergence of players like Knappe and Froholdt on the US college football scene is no coincidence. According to Rørbye, it's something called 'the Zulu effect' – in reference to TV2 Zulu beginning to show games regularly back in the late '90s.
"I can't begin to describe how much it meant. I was an exchange student in the US in 86, came back and bought copies of USA Today just to be able to keep updated," he said.
"First Zulu showed weekly games, then two games a week, and at one point they were showing more games per capita than even the US and it led to a huge explosion of the sport in Denmark."
Rørbye said that over a ten-year period after Zulu started showing games, the number of US football clubs in Denmark rose from about 10 to 45. Today many teams have more than one adult team and several youth teams, including ones for under-12s.
Not so DAFFy
The increased interest in the sport is also down to the Danish American Football Federation (DAFF) and its ability to support the sport from the elite to the grassroots level.
DAFF has done a lot to help organise US football in the country, from increasing the quality of training and officials to supporting the development of new teams and youth – such as the demand that all elite teams must have at least an under-19 and under-16 team. Giving youngsters a taste for the game early has been crucial.
"Having kids that young playing has permitted them to play a few years before going to the US – not like when I was a kid. They have put a lot of effort into establishing connections with suitable schools and colleges where they get a chance to not only hone their skills, but also have a chance of making the team."
In fact, there are a number of Danes playing college football now. In fact, as of July 2016, there were 10 Danes playing in the college ranks, tied with Germany for the most out of any European nation – without a doubt the most per capita by far.
Pick 6 for Denmark
Should a Dane manage to make his way to the NFL, it would be a massive result for the sport in Denmark, Rørbye contends.
"Danes would be able to see them play on a weekly basis and perhaps college scouts would become more aware of Danish talents in the future, particularly within the realm of social media – which could make a big difference in raising awareness," he said.
It goes without saying, therefore, that Rørbye and the rest of Danish football fans will be glued to their TV and computer screens next April during the NFL draft. And if Knappe's name is announced by NFL commissioner Roger Goodell, it will be a massive touchdown for US football in Denmark.
Who knows, Thor might just end up with the Minnesota Vikings. Wouldn't that be epic?