News
Autumn finally blowing into Denmark
---
This article is more than 7 years old.
Wave goodbye to the late summer weather as wind and rain approach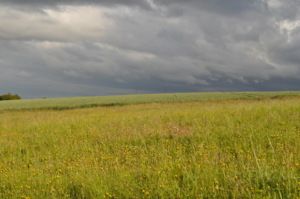 National weather gurus DMI are predicting that the climate in Denmark will soon adopt a more typical autumn pattern in contrast to the recent bonanza of sunny skies.
Tuesday promises a mixed bag of sun in some places along with clouds, wind and possibly a little rain as a frontal system makes its way through. Temperatures should be around 18 C.
So long, summer, we hardly knew ye
The wind will begin to pick up during the day, and the west coast could even see gale-force winds.
Rain will cover all of Denmark on Wednesday and temperatures will fall to around 13 degrees.