News
Danish police investigating more stones dropped from highway bridges
---
This article is more than 7 years old.
Three cars struck near Esbjerg on Thursday evening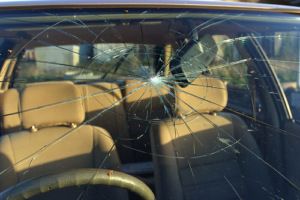 Police are investigating three separate cases of heavy stones being dropped on cars passing under a motorway bridge a few kilometres outside of Esbjerg on Thursday evening.
Police said that three different drivers reported their cars had been hit.
"It is reprehensible and disturbing that there is someone who can do this kind of thing," Mads Leervad Dammark from Southern Jutland Police told DR Nyheder.
Few clues
The first report came just before midnight on Friday morning – the other two closely after.
Police found the stones used in the attacks. All three are roughly 25 centimetres in diameter. Beyond that, they have few clues.
"We know little about who could have done this," Dammark said. "We need to start by finding out if there is video surveillance in place that we can use in the investigation."
Deadly consequences
A German woman was killed when someone dropped a concrete slab onto her family's car from a motorway bridge on August 21.
The woman died when the 30-kilo stone struck where she sat with her husband and five-year-old son. The boy escaped serious injury, while the man was badly hurt.
READ MORE: Woman killed by rock thrown off motorway bridge
Since that attack, several more stones have been dropped on vehicles passing under bridges across Denmark.
READ MORE: Danish police speculate that Netflix series could be behind stones being dropped on motorways