News
Danish exports to Britain tumbling after Brexit
---
This article is more than 7 years old.
Weaker pound blamed for approaching 16-year low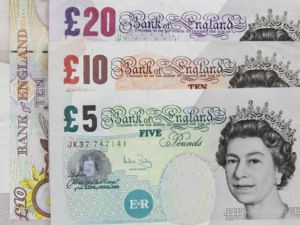 Danish exports to Britain fell in August for the second straight month.
The vote by Britain in June to leave the European Union recently sent the pound crashing to its lowest level against the euro for more than five years, and the Danish Agriculture and Food Council has blamed the weaker pound for the fall in exports.
"If the exit isn't handled properly, our exports to Britain could fall significantly," said the group's chief economist Frank Oland. "It's important that we keep Britain as close to the single market as possible."
Exports to Britain from Denmark fell 10.5 percent in August to 2.75 billion kroner, down from July when they fell 4 percent.
"Exports to Britain only need to fall a bit more before they hit their lowest since 2000," said Oland.
No milk today
Britain is Denmark's fifth largest export market, and Danish PM Lars Løkke Rasmussen on Monday told British counterpart Theresa May he would work for a "friendly divorce" between Britain and the EU when Brexit talks begin.
READ MORE: Danish PM warns against Britain getting a "competitive edge" following Brexit
Arla Foods, a major exporter and one of Europe's biggest dairy companies with production facilities in Britain, said its investments there would take a hit.
"We have invested heavily in the UK for a number of years, so our main focus now is to gain value from those investments," Peter Giortz-Carlsen, an executive vice president at Arla Foods, told TV News.