News
Denmark among top nations in the world to be a girl
---
This article is more than 7 years old.
But Danes struggle against their Nordic sisters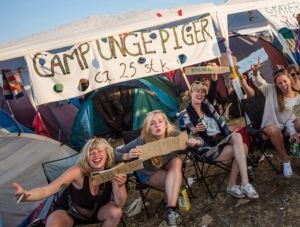 There is a huge difference according to where in the world you grow up as a girl, according to a new report from aid organisation Red Barnet.
And in Denmark, they have it better than most as it ranks sixth out of 144 nations.
However, the Danes fared poorly compared to the other Nordic nations. Sweden topped the list, followed by Finland and Norway, while the Netherlands and Belgium completed the top five.
The rankings are based on five parameters: child marriages, education, teenage pregnancies, the maternal mortality rate and the percentage of women in parliament.
It's the last parameter that is letting down Denmark compared to the top five nations. Just 37 percent of Danish MPs are women. In Sweden that figure is 44 percent.
READ MORE: Denmark unveils fund aimed at reaching global 2030 goals
Far off global goals
Globally things could also be very much improved – particularly in Africa, the home of the bottom five countries. Niger is rock bottom, followed by Chad, the Central African Republic, Mali and Somalia.
"If we don't overcome the barriers that prevent girls from surviving, learning and living up to their potential, then the [UN's 17] global goals set by the world's leaders last year are in danger," Jonas Keiding Lindholm, the secretary general of Red Barnet, said according to Metroxpress newspaper.
"One of the goals is to completely stop child marriages by 2030. So far, things are progressing far too slowly with reaching that goal, and meanwhile we are stealing the childhood and future of millions of girls."