News
Denmark's goin' fishin'!
---
This article is more than 7 years old.
Experts urging public to grab a pole and hook escaped rainbow trout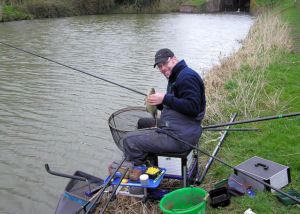 A wayward freighter rammed a fish farm in the Little Belt on Monday and 70,000 to 80,000 rainbow trout scheduled to be slaughtered soon found themselves unexpectedly Shawshank Redeemed.
"They have a value of eight to nine million kroner," Tim Petersen, co-owner and director of Snaptun Fisk – Export A/S in Juelsminde, told TV 2/FYN.
Unwelcome guests
The trout, each weighing about three kilos, will most certainly start making there way into inland rivers and streams looking for food, and that could upset the ecological balance.
Søren Knabe, who is chair of the environmental group Vandpleje Fyn and a member of the Danish Angler's Association said the hungry rainbows could not be hitting Danish waters at a worse time.
"Sea trout are currently coming up into Funen streams to spawn, and sea trout eggs are a favourite food for rainbow trout," said Knabe. "The escaped rainbow trout will follow right behind the tails of the sea trout and eat their eggs."
You get a line, I'll get a pole
Knabe had only one solution to the current dilemma.
"I encourage anyone with fishing gear to get it out and go fishing in the Little Belt," he said.
In the longer run, Knabe expressed hope that fish farming would be banned in the harbour and moved inland.