News
Sweden and Norway to offload SAS shares
---
This article is more than 7 years old.
Denmark keeping its shares … for now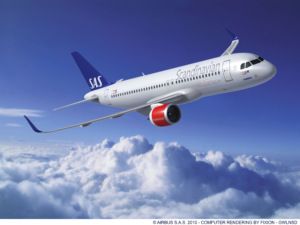 Since the foundation of SAS in 1946, the Danish, Norwegian and Swedish states have together owned at least 50 percent of the pan-Scandinavian airline. But now the airline seems to be well on the way to complete privatisation.
The Swedish and Norwegian states are looking to sell about 7 percent of their stakes in the airline: a total of 24 million shares. Despite the Danish state not necessarily seeing itself as the right long-term owners of the airline, it will maintain its 14.3 percent ownership of the airline.
"SAS is experiencing positive development and has improved its results in recent years," said the finance minister, Claus Hjort Frederiksen.
"The successful transaction also conveys that the market has faith in SAS and the company is well prepared to complete its ongoing transition in the face of prevailing tough competitive conditions in the aviation industry."
READ MORE: SAS unveils 15 new flights from Scandinavia
Flying the coop
Following the sales, Sweden will own 17.2 percent of SAS compared to 21.4 percent before, while Norway will own 11.5 percent, compared to 14.3 percent before. The Wallenberg Foundation is the fourth largest shareholder with 7.5 percent and among a private ownership circle that will soon own a total of 57 percent of the shares.
Sweden and Norway stated that this sale was the first step towards a gradual divestiture plan regarding their stakes in SAS.
Last month, SAS posted a net profit of 631.5 million kroner on revenue of 8.73 billion for the third quarter of its 2015-16 fiscal year.