News
Largest travel day in Danish history
---
This article is more than 7 years old.
Vacationers leaving by air, land and sea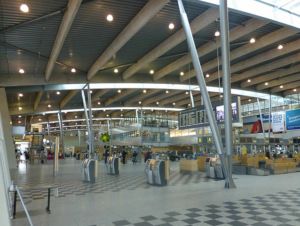 Never have so many Danes headed off on holiday on the same day. As the autumn holidays get underway, both Copenhagen and Billund airports are expecting record numbers of travellers to pass through.
Copenhagen Airport expects almost 50,000 passengers to depart today and even more to arrive, meaning over 101,000 travellers will use Kastrup today alone.
Copenhagen Airport, which added 36 new employees to its security on October 1, will soon be adding an additional 80 employees.
"For now the problems have been solved," said the airport press officer, Kasper Hyllested, who reported that the wait to get through security this morning was about six minutes.
Heavy traffic everywhere
Billund Airport head Kjeld Zacho Jørgensen is also expecting a record amount of travellers throughout the weekend. He recommends that passengers arrive at least two and a half hours before their departure.
READ MORE: Jutland motorway could generate over a billion kroner in growth
It's not only the airports that are expecting heavy traffic. The motorways to Jutland, Germany and Sweden are all expected to be packed, and ongoing border controls at the Danish-German border are expected to be particularly congested, especially when all of the vacationers begin returning next weekend.