News
Danish supermarket chain removing chemicals from its products
---
This article is more than 7 years old.
'Dirty dozen' on its way out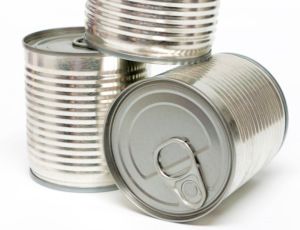 Coop Danmark is phasing out 12 groups of substances and chemicals from its own products by the end of 2017.
Coop's quality director, Malene Teller-Blume, said the supermarket owner plans to remove the legal substances as it believes they are harmful to health and the environment.
The dirty dozen
The substances on the so-called 'dirty dozen' list are: bisphenol A (BPA); fluorinated compounds; polluting washing detergents; pesticides; suspected endocrine disruptors; PVC and phthalates; chemicals in textiles; substances identified as SVHCs; allergenic scented substances and preservatives; tricoslan; cleaning products with chlorine and cationic surfactants; and the preservative methylisothiazolinone (MI).
READ MORE: Danish drugstores withdraw products suspected of being carcinogenic
Coop banned BPA and bisphenol in June. It has never used MI in its own brand products and no longer stocks brands containing the substance.
A powerful group
Coop is the largest retailer of consumer goods in Denmark and is looking to pressure suppliers of branded products to phase out the 12 groups of substances. It has already stopped selling some toothpastes and other products.