News
Danish researchers pioneering cervical cancer treatment
---
This article is more than 7 years old.
New protocol increases survival rate and drastically reduces side-effects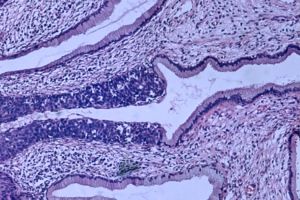 Over the past few years, Danish researchers at Aarhus University Hospital have developed a treatment for cervical cancer that has helped give women a far better chance of survival. Now, the Danish concept is being adopted abroad.
Cancer department in hospitals throughout Europe, the US and Canada are gaining insight into the protocol that has given Danish doctors such a high success rate.
"Based on our work today, we have a much more precise knowledge of the dosage of radiation needed to control the cancer, and how much the healthy tissue can endure," Jacob Christian Lindegaard, one of the doctors behind the development at Aarhus University Hospital, told Videnskab.dk.
"This means the survival rate for women with cervical cancer is improved by about 10 percent and the risk of difficult side-effects is more than halved."
READ MORE: New self-sampling device for cervical cancer screening tested in Denmark
International hit
The work has been published in no less than ten scientific articles in the most recent editions of Radiotherapy and Oncology, the leading scientific journal on the subject.
The foreign hospitals that have gained an insight into the new treatment are committed to following the protocol and reporting their results on a database.
"These methods have now become the golden standard within the treatment of cervical cancer, and we are lucky to have been part of it the entire way, which means Aarhus University Hospital is leading the way today," said Lindegaard.
EMBRACE the data
Lindegaard said that one of the big advantages of the new form of treatment is that it targets cancer tumours far more accurately using MRI scanners and doesn't damage as much healthy tissue, thus dramatically reducing the side-effects.
The treatment is the result of the massive EMBRACE study, which collected data from over 1,400 patients and 23 institutions in Europe, Asia and North America from 2008-2015. The database now offers a unique insight into the side-effects and control of the illness.
Another study, EMBRACE II, seeks to further improve the treatment in the future by recruiting another 1,000 patients over the next four years, who will then be monitored for up to five years.