News
News in digest: High stashes and hopes
---
This article is more than 7 years old.
Medicinal cannabis trial looking increasingly likely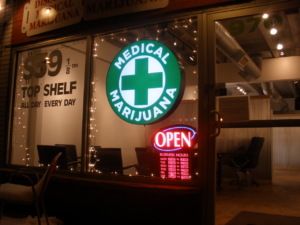 In 50 years' time, most Copenhageners will have forgotten the details that will probably lead to this country's first medicinal cannabis trial, but few will forget that 75 kilos of the drug were discovered in the roof of the Opera House.
READ MORE: Cannabis found on roof of Copenhagen Opera House
Given a certain cartoon character's predilection for the munchies, it feels appropriate to confirm the police haven't got a Scooby Doo how it got there. The cannabis has been registered as lost property.
Trial looking likely
Just days later, Metroxpress reported that the Health Ministry is making preparations for four-year medicinal cannabis trials starting in 2018.
Similar to the model used in the Netherlands, where medicinal cannabis has been legal since 2003, the trial will prescribe cannabis to patients with four different serious conditions.
Socialistisk Folkeparti, Socialdemokratiet, Radikale and Enhedslisten are in favour of legalising cannabis, while Dansk Folkeparti and Liberal Alliance are prepared to grant chemists the right to sell cannabis without subsidies.
Trial could be lively
In related news, the police have arrested a man and his wife for providing cannabis to cancer patients and people with other serious illnesses.
READ MORE: Danish couple arrested for selling cannabis to cancer patients
Claus Nielsen and his wife, who have both been charged with selling drugs and face a maximum possible sentence of 10 years in prison, want their trial to be public.
Nielsen has never tried to hide his activities, speaking openly in the press about the benefits his cannabis brings in a bid to put pressure on the state to legalise medical cannabis.