News
Denmark remains among world's top 'quality of life' nations
---
This article is more than 7 years old.
Danes third on latest Social Progress Index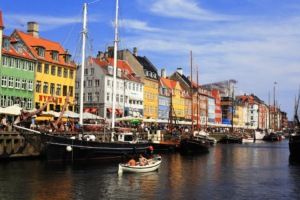 Denmark has once again found itself at the top of an index ranking the nations of the world in terms of the quality of life they offer.
Non-profit organisation Social Progress Imperative has listed Denmark as third on its Social Progress Index – which ranks countries based on the quality of life they offer.
Denmark finished top in the 'Basic Human Needs' category, fourth for 'Foundations of Wellbeing' and eighth for 'Opportunity', and overall it is the top Scandinavian nation.
READ MORE: Danes best at balancing work and private life
Nordic domination
Its relative group indicator weaknesses were listed as life expectancy at 60 (ranked 32), premature deaths from non-communicable diseases (33), obesity rate (84), suicide rate (84), religious tolerance (49), freedom of religion (58), freedom of speech (20) and number of globally-ranked universities (23).
The Nordic countries dominated a top 10 led by Finland followed by Canada, Denmark, Australia and Switzerland.
Sweden, Norway, the Netherlands, the UK, and Iceland on the same score as New Zealand completed the top 10.