News
Vast majority of Danes want to be cremated
---
This article is more than 7 years old.
90 percent of Copenhageners and 76 percent of Jutland would opt out of traditional burial format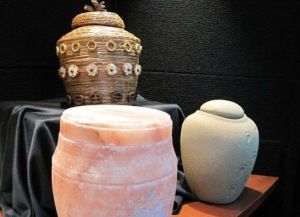 New figures from the national statistics keeper Danmarks Statistik has revealed that an overwhelming number of Danes want to be cremated when they die.
The figures revealed that 90 percent of people in Copenhagen and 76 percent in Jutland want a cremation to be part of their final journey.
"People in Jutland are more religious that Copenhageners," Mikael Rothstein, an associate professor of religious history at the University of Copenhagen, told DR Nyheder.
"The traditional Christian way of getting rid of a body is burying it in a coffin. If you drift away from religion and care less, you are also more inclined to adopt other funeral types."
Generally speaking, more Danes are opting out of traditional funeral methods, while social media is becoming a more popular channel through which loved ones are being remembered.
READ MORE: Prices rising at Danish cemeteries
Faith impact
Religion plays a significant role in the rates of cremation from a global perspective as well.
Some nations, such as Japan and India, have cremation rates of around 85-99 percent, while cremation rates in Muslim, Eastern Orthodox and Roman Catholic-majority nations – such as Poland, United Arab Emirates, Russia and Italy – are considerably lower, according to international cremation stats from 2014.
From a Nordic perspective, Denmark and Sweden have comparable rates (about 80 percent), while Norway (39), Finland (48) and Iceland (28) are significantly lower.
Other notable cremation rates includes the US (46 percent), the UK (74), Germany (55), France (34), China (45), Australia (65) and Canada (66).
Like in Denmark, cremation tends to be more popular in urban areas than rural ones.