Things to do
Expat Halloween costume contest
---
This article is more than 7 years old.
Send us your top Halloween photo … and we'll make you famous!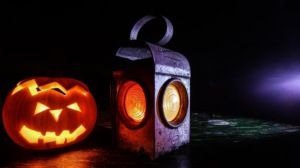 Get stuck into the Halloween spirit by submitting your costume photo and share your 'haunting' Halloween creativity with the thousands of other expats visiting CphPost.dk everyday – and for a chance to be published in the CPH POST print edition!
Entries will be accepted through November 15 and you can submit a photo of your children, family, or yourself in costume along with a brief description (10 to 20 words).
Your photo will be published on the CphPost.dk website and the editorial staff will also pick the three most creative costume pictures and publish them in CPH POST printed edition November 25 – December 8.
Scary shenanigans 
You can send up to three photos with each contest entry. Please include your name, the name of the costume wearer and your relationship with him/her (mum, grandad, friend…)
Send your photos to info@cphpost.dk with the text 'EXPAT HALLOWEEN COSTUME CONTEST' written in the subject line.
Once your costume has been posted to the dedicated page – you will be notified by email) – feel free to share a link with your friends.
Happy Halloween from the CPH POST!