News
Danish police investigating possible sexual abuse of young asylum-seekers
---
This article is more than 7 years old.
Two female employees at a children's centre under suspicion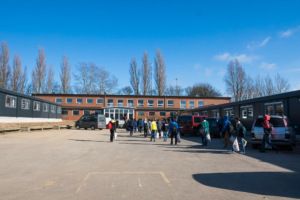 A children's centre, Børnecentret Tullebølle on Langeland, has been shut down due to several incidents of violence, threats and vandalism.
At the same time, two female employees of the centre have been reported to the police, suspected of sexually violating one or more young male asylum-seekers.
"We can confirm that we are investigating two separate reports encompassing several different events," Sten Skovgaard Larsen, the chief superintendent from the Funen Police, told DR Nyheder
Investigation continuing
The first report came in around the time of the Langeland Festival, while the other is relatively new, police said.
The Tullebølle centre is home to boys aged 14-17. The exact age of the boys in the different reports wasn't reported, but police said that the age group was "around 17 years old".
Funen Police became aware of the situation after the boys involved revealed the violations while they talked with others at Børnecentret Tullebølle.