News
Danish heating plants accused of using Colombian 'blood coal'
---
This article is more than 7 years old.
Swedish energy distributor Vattenfall refuses to black-list contentious Drummond mine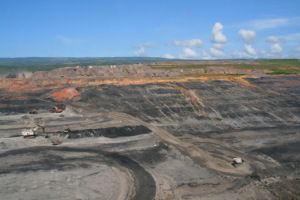 Two publicly-owned heating plants in north Jutland and Funen have been burning coal from the controversial US-owned mining company in Colombia, Drummond.
Drummond has been accused of supporting paramilitary groups in Colombia and being behind thousands of murders and the displacement of some 60,000 people.
"It's deeply problematic that Danish energy companies are delivered coal from Drummond, and it is very surprising that the Danish consumer has to get energy from coal mined in such a problematic way," Misha Wolsgaard, a senior policy advisor with the Oxfam IBIS charity confederation, told DR Nyheder.
"Drummond maintains its control over coal mining in Colombia and in that region by persecuting and suppressing those who dare to stand up to them."
READ MORE: South African wine workers call for Danish boycott
Taking the Vattenfall
Aalborg and Odense municipalities maintain that they knew nothing about the coal dilemma, arguing that the Swedish energy company Vattenfall is in charge of the delivery and responsible for ensuring the coal is ethically sourced.
Unlike the Danish energy company DONG Energy, which decided back in 2006 to ban all coal from the Drummond mines in Colombia, Vattenfall has preferred to take a different route.
"While others have left Drummond, we believe it is better to attempt to use our influence as a buyer," Ole Bigum Nielsen, the head of Vattenfall in Denmark, told DR Nyheder.
"Fortunately, a process for peace is under way and we have chosen the strategy of actively trying to influence the process in a positive direction."