News
Danish chief of defence stepping down
---
This article is more than 7 years old.
Peter Bartram's five-year tenure to end next year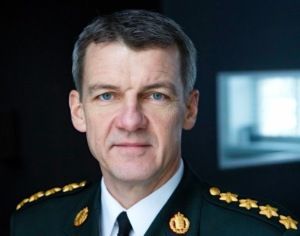 Peter Bartram, the general in charge of the Danish army, will step down when his five year term ends next year, according to a statement he made on the military website forsvaret.dk.
Bartram has been chief of Danish defence since being appointed in March, 2012. He has been responsible for shepherding in some of the largest restructurings in the history of the Danish military, changes that have reportedly resulted in annual savings of three billion kroner.
"This has been a good and incredibly exciting period for me in which in which the army has become much more efficient and adapted its operational activity against a significantly changed threat," said Bartram.
READ MORE: Military proposes closing five barracks
A sometimes rocky road
Peter Christensen, the defence minister, said that he will appoint Bartram's successor before the general steps down on January 10, 2017.
"Peter Bartram has been in charge during an important and challenging period," said Christensen.
Bartram was criticised earlier this year for threatening to fire what he called "disloyal" personnel for, among other slights, criticising leadership of the military on social media.