News
Danish court rules injury while jogging not 'accidental'
---
This article is more than 7 years old.
Insurance not required to cover female runner's affliction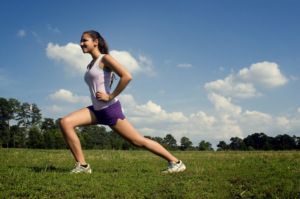 The Eastern High Court in Denmark has ruled that a female runner's knee injury was not an accident.
In a precedent-setting case, two of three judges said that the knee injury was not a 'sudden event', not an accident, and therefore not covered by insurance. The third judge did deem the event an accident.
Running is not an accident
In July 2013, the woman was out running when she experienced a sudden sharp pain in her right knee. An examination revealed that her medial meniscus was damaged. The two judges decided that the injury was not accidental.
READ MORE: Danes increasingly injuring themselves at fitness centres
The case had previously been heard by the insurance complaints board, the majority of whom decided that the injury was an accident.