News
Work in Denmark has been become more repetitive
---
This article is more than 7 years old.
Denmark has experienced the second-highest increase in routine work from 1995-2015 in the EU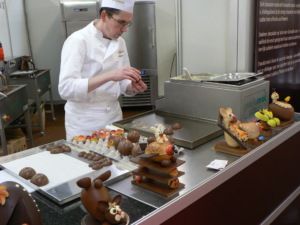 According to a new report from the EU analysis agency Eurofound, work in Denmark has become more repetitive.
The report, 'What do Europeans do at work? A task-based analysis: European Jobs Monitor 2016', showed that the Danes do work that is about 30 percent more routine-orientated than compared to 20 years ago.
"There is more routine-based work in our work lives. Interestingly enough, the routine work seems to have risen mostly in job types not traditionally associated with routine work," Enrique Fernandez, a research with Eurofound, told Ugebrevet A4.
"It is particularly managers, occupational professionals and office workers who are doing more repetitive work tasks."
According to the report (here in English), Denmark is the EU nation which has experienced the second-highest increase in routine work from 1995-2015 – although the report only looks at the development in the 15 nations that were part of the EU before the 2004 expansion.
READ MORE: Bad email habits irk Danes at work
Set them free
The development hasn't gone unnoticed by the Danish unions, who contend that repetitive tasks can seem meaningless and lead to workers feeling stressed and burned out.
Dennis Kristensen, the head of the union FOA, argued that the trend is the result of more demands regarding standardisation, documentation and effectivisation. Kristensen said that jobs in cleaning, elderly care, child care and health care are among those that are far more routine-based now compared to 20 years ago.
"The opportunity to use one's professional background, mind and good sense is slowly waning," Kristensen told Ugebrevet A4.
"The pleasure and pride gained by working with people is being reduced more and more. We need to set the employees free. Give them space to use their educations and creativity, instead of giving them predetermined work tasks that fit in certain boxes. Then we'll see higher quality in work and fewer stress cases."