Business & Education
Bournonville's earthly paradise at Fredensborg
---
This article is more than 7 years old.
Soak up simple and sparsely furnished rooms bathed in Nordic light that are reminiscent of a Hammershøi painting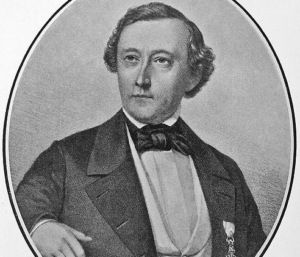 The home of the great Golden Age ballet master August Bournonville (1805-79) is today a museum crammed with memorabilia.
Villa Bournonville, located at No 9 Slotsgade – the road of elegant houses lining the avenue leading up to the gates of the magnificent baroque palace of Fredensborg, the royal summer residence – was built in the mid 18th century and purchased by the founder of the modern Danish school of ballet in 1854.
Viva de Villa Bournonville
He lived here with his Swedish wife Helene Håkasson and their six children until his death in 1879, after converting what had once been a hostelry into a home.
It provided a haven for his very private, family life as well as a natural meeting place for the artistic luminaries of the day, such as fairy-tale author Hans Christian Andersen (1805-70), romantic composer Niels Wilhelm Gade, the 'Strauss of the North' HC Lumbye, and famed soprano singer Jenny Lind, the 'Swedish Nightingale'.
There have been 21 owners of Villa Bournonville in its 245-year existence. The ballet master, who called the place his "paradise on earth", was the seventh. The property remained in the hands of the Bournonville family until 1890, when a new owner put a plaque up on the facade in memory of Fredensborg's most famous son.
Still going strong
Today the house is open throughout the year as a museum to Bournonville, attempting to do justice to the many elements of his person, whether it was his as a private individual, family man, artist, ordinary citizen or intellectual.
The permanent exhibition displays a wealth of diaries, letters, paintings, drawings, photographs and artefacts connected with Bournonville and his contemporaries and his work at the Royal Ballet. Visitors can also visit his study – complete with the recently discovered library – and the family drawing room as it was in the mid-19th century.
French-Swedish-Danish choreographer and balletmaster extraordinaire August Bournonville, the leader for almost 50 years of the ballet at the Royal Theatre, moulded the company into the world-renowned corps it is today.
Bournonville dominated Danish ballet, leading the company with a tight rein, coaxing it into a blossoming period and providing the Danish repertory with a cachet that has stood the test of time and become an integral part of Denmark's musical heritage, although it was originally based on a French model.
As a tradition, the Bournonville school of ballet is still very much alive today – with the Royal Danish Ballet its main protagonist. During his reign at the Royal Ballet, Bournonville composed around 60 ballets and divertissements.