News
Danish farmers going to pot, but in a good way for a change
---
This article is more than 7 years old.
Agriculture and food council says industy is ready to grow cannabis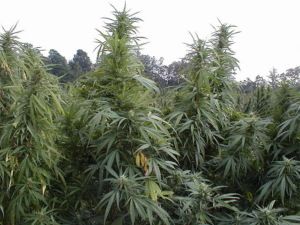 The Danish government has given the green light for a trial of medical cannabis in Denmark starting in 2018.
And the agricultural and food council, Landbrug & Fødevarer, has already said that Danish farmers are ready to provide patients with cannabis grown in Denmark.
"We need, once and for all, to analyse all of the possibilities and risks to determine whether Denmark should develop a cannabis industry similar to those in Canada, Israel and the United States," said Landbrug & Fødevarer VP Lars Hvidtfeldt.
Homegrown
The government has agreed a four-year pilot medical program for using cannabis to treat diseases, conditions and symptoms including multiple sclerosis, spinal cord injuries, chronic pain, and the nausea and vomiting that often accompanies chemotherapy.
The Danish agricultural community sees no reason to import cannabis into Denmark when it can be grown at home.
"It's the only way to ensure adequate amounts of cannabis of the right quality," said Hvidtfeldt.
"That is why it is important to examine how we can establish Danish production."
READ MORE: It's official: Medicinal cannabis trial to light up in 2018
Hvidtfeldt favours the establishment of a commission that would identify opportunities to grow cannabis in Denmark.