News
Danish designer loses counterfeiting case against supermarket chain
---
This article is more than 7 years old.
Court decides that rubber boots aren't knockoffs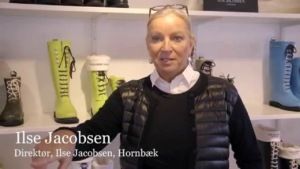 Danish design company Ilse Jacobsen has lost its battle with Dansk Supermarked over claims the supermarket chain was selling counterfeits of its goods.
The successful Danish designer claimed that Dansk Supermarked was selling knockoffs of its renowned rubber boots at its Bilka stores.
Ilse Jacobsen demanded 822,091 kroner in compensation, but the Maritime and Commercial Court found in favour of Dansk Supermarked, ruling that the designer is liable for the 100,000 kroner in costs it spent fighting the suit against the chain and Footmark, the company that supplied the boots.
Not close enough
The court decided the boots being sold at the supermarket were not similar enough to Ilse Jacobsen's footwear to constitute infringement.
"Counterfeit products are not good for customers, us or the brand manufacturers,"  Kasper Reggelsen, a communications consultant for Dansk Supermarked, told Finans.
"We do not imitate other traders' copyrights, so we are of course pleased that we have been successful in court."
Not the first time
Representatives from Ilse Jacobsen expressed disappointment with the verdict and said they are researching whether they can appeal against the outcome.
READ MORE: Owning counterfeits in Denmark
This is not the first time that Ilse Jacobsen and Dansk Supermarked have met in court over counterfeit goods.
In 2005, Ilse Jacobsen filed an injunction against Netto – also owned by Dansk Supermaked – to stop sales of what the designer felt were illegal copies of their patented fashion rubber boots. That case ended with a settlement.