News
Contentious Danish politician found dead
---
This article is more than 7 years old.
Peter Brixtofte was a political visionary who fell hard following his corruption conviction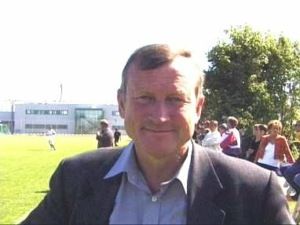 Peter Brixtofte, the controversial politician and former Danish tax minister, has passed away aged 66.
Brixtofte, who was found dead at his home yesterday by family members, enjoyed a visionary political career but will perhaps be best remembered for his criminal actions.
Brixtofte was first elected into Parliament for the Venstre party back in 1973 before becoming the tax minister in 1992 during the Poul Schlüter administration. But it was in local politics that Brixtofte really made, and eventually broke, his position as a politician.
In 1985, Brixtofte became the mayor of Farum Municipality and quickly became known as a mayor who got things done for students and the elderly, even in projects that were considered ambitious and unusual.
READ MORE: Anker Jørgensen, former Danish prime minister, dead at 93
Hard tumble
He was also a massive football fan and headed Farum Boldklub – known today as FC Nordsjælland – for many years.
But things fell apart in 2002 when a group of journalists revealed the mayor's tendency to spend taxpayer money on consuming extraordinarily expensive food and wine.
Furthermore, it was revealed he let Farum Municipality pay over the odds on construction projects and other initiatives and used the extra money to spend on sponsorship support for Farum Boldklub.
Brixtofte was eventually convicted and sent to prison for two years, where he developed an alcohol problem. He tried to return to politics, but his efforts were ultimately in vain.