News
Law proposal will hinder Danes abroad returning with foreign spouses
---
This article is more than 7 years old.
Cutting the '26-year rule' will leave thousands of Danes with international families in limbo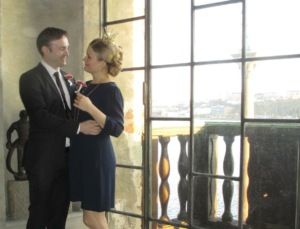 The association for Danes living abroad, Danes Worldwide, contends that the government's plan to scrap the '26-year rule' will be a serious roadblock for Danes living abroad looking to return home with their international partners and families.
Axing the 'exception to attachment' rule – which ignores the 'connection to Denmark' requirement if a person was born in Denmark (or came to Denmark as a child) and has lived in Denmark for 26 years – means that Danes will in future have to prove their connection to Denmark is stronger than their connection to whatever country they lived in abroad.
"It's absurd for Danes to have to prove their connection to the fatherland when they return home with a foreign spouse," said Anne Marie Dalsgaard, the secretary general of Danes Worldwide.
"Furthermore, it's wrong for Denmark to erect barriers that prevent many of its citizens, who have fallen in love outside the nation's borders, from returning home with their non-Danish partners."
READ MORE: Danes worldwide celebrate as dual citizenship become official
Biggest 'immigration group'
Dalsgaard contends that scrapping the law will lead to Denmark losing out on thousands of highly-skilled workers keen to return home to Denmark at some point with their foreign spouses.
In its report 'UdlandsDanmark' (Denmark abroad), Danes Worldwide contends that about 20,000 Danes return home to Denmark from abroad every year – making them the largest 'immigrant group' in Denmark.
As part of its survey of over 1,000 Danes living in 61 nations, Danes Worldwide found that 66 percent of respondents had lived over ten years abroad in total, 50 percent lived within Europe, and 49 percent lived abroad because of their careers.
Some 47 percent said they visited Denmark between two and four times a year, and 44 percent said they expected to settle down in Denmark again at some point.