News
Roskilde Festival unveils one of its 2017 headliners
---
This article is more than 7 years old.
American rock giants Foo Fighters will return to the Orange Stage next summer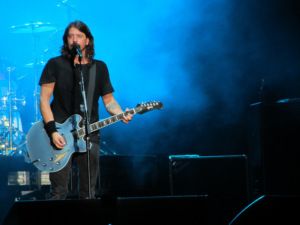 Dave Grohl's Foo Fighters will be among the headliners at the 2017 Roskilde Festival.
READ MORE: Yorke got to be kidding! Radiohead coming to Denmark
This will mark Grohl's fourth trip to Roskilde. He first appeared as the drummer for Nirvana in 1992. He then returned to front the Foo Fighters in 1995, and again ten years later in 2005. The Foo Fighters were last in Denmark in 2011.
The band's catalogue of gold and platinum albums has won 11 Grammys and four Brit Awards and pushed more than 25 million records over the counter.
Pigs not safe
The festival has also announced 15 other artists who will be part of the 2017 festivities, including G-Easy, Pig Destroyer and Moderat/Modeselektor.
Tickets for the 2017 Roskilde Festival go on sale on November 15.