News
Super moons and shooting stars over Denmark
---
This article is more than 7 years old.
Clear weather on Thursday night could yield a dramatic light show in the heavens, but how likely is that in November?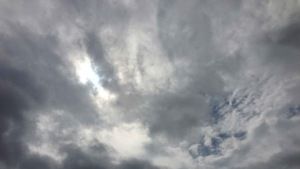 Chances to glimpse the super moon were scarce this week in Denmark, but with a little luck, sky-watchers will have a chance to see some shooting stars on Thursday night as Earth passes through the tale of the TempelTuttle comet. The Leonid meteor shower appears at this time every year.
"When Earth passes through a comet's orbit, and the dust grains from the comet encounter the Earth's atmosphere, the particles burn up and we see them as a shooting stars," said Lars Petersen, the head of the Orion Planetarium in Jels, told BT.
Clouds and the moon
If the weather is clear, it will be possible to see up to 20 shooting stars per hour. The best time to see the show will be late in the night just before dawn, providing of course the sky is clear.
"Clear weather is necessary, and it is important to find a dark place where there are no street lights or other lights," said Pedersen.
The odds of experiencing many shooting stars do not look too promising at the moment. DMI is forecasting overcast skies and light rain. And should the cloud cover break, the bright full moon will make the shooting stars even harder to see.