News
Copenhagen among the safest European cities to invest in property
---
This article is more than 7 years old.
List dominated by Germany as Britain suffers following Brexit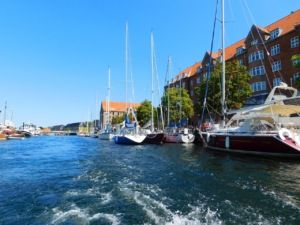 Copenhagen will next year offer safer property investment possibilities than any other city in the Nordics, according to PwC and Urban Land Institute's 2017 Emerging Trends in Real Estate report (here in English).
The Danish capital is the sixth safest choice in Europe, tailing Berlin, Hamburg, Frankfurt, Dublin and Munich on a list dominated by German cities.
Home advantage
Despite slipping a place, Copenhagen was the top-ranked Nordic capital, ahead of Stockholm (8) and Oslo (12).
PwC attributed Copenhagen's performance to its shortage of homes at a time when its population is steadily increasing and overall possibilities of investment.
"Low or negative interest rates, along with a very favourable mortgage system, are other reasons why foreign investors see Copenhagen as an attractive investment area," added Per Andersen from PwC.
Brexit bad news
Elsewhere, British cities were the biggest losers following Brexit. London fell from 11th on the list to number 27.
"Recent data from Real Capital Analytics confirms that Germany has overtaken the UK in terms of investment volume after Brexit," said PwC's Jesper Wiinholt.