News
Denmark struggling with raccoon dog epidemic
---
This article is more than 7 years old.
Population exploding on heels of failed GPS ploy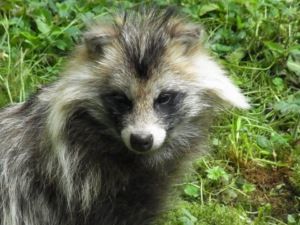 It may look cute and cuddly, but make no mistake. The raccoon dog is a straight-up cold killer and an unwanted resident in Denmark.
The animal is not native to Denmark and can inflict tremendous damage to the indigenous bird and small mammal populations. But despite being labelled an invasive species, its population has increased five-fold over the past five years.
"We haven't been able to eradicate the raccoon dog in Jutland, even though we have made an effort over the past five years," Hans Erik Svart, a consultant with Danish Agency for Water and Nature Management, said according to Ekstra Bladet tabloid.
"It has proved more productive and difficult to come to terms with than we had anticipated."
READ MORE: EU condemns a dozen invasive species in Denmark
Failed plans
In 2010 a plan was concocted that involved tagging raccoon dogs with GPS equipment to allow hunters to track and shoot other raccoon dogs. But instead of culling the population, it has increased dramatically.
In 2009, 47 raccoon dogs were killed or found dead in Denmark, and that has increased to 284 so far this year, according to figures from Aarhus University.
The vast majority of the raccoon dogs are found in Jutland, with only a few sightings on Funen.
In August this year, it was among 37 invasive animals and plants living in Europe marked for eradication by the EU, of which 12 reside in Denmark.
The raccoon dog originally hails from east Asia.