News
Indian IT giant invests big in Aarhus startup
---
This article is more than 7 years old.
Infosys has invested 15 million kroner into promising text analysis firm UNSILO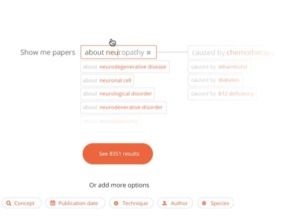 The Indian IT conglomerate Infosys has revealed that it has invested close to 15 million kroner into the Danish startup UNSILO.
Founded in Aarhus in 2012, UNSILO is an artificial intelligence startup focused on advanced text analysis, allowing it to identify patterns across millions of scientific articles.
"We see Denmark as a global hub of world-class innovation with talented people, a good education system and a track record of entrepreneurial success," said Ritika Suri, the executive vice president & global head of corporate development & ventures at Infosys.
"UNSILO has built an impressive semantic search engine with best-in-class text intelligence, which powers a range of advanced business processes. We will partner with UNSILO to bring their artificial intelligence and machine learning technology to our global clients."
READ MORE: Danish startup building a reputation for itself and the sharing community
More accessible knowledge
UNSILO aims to break down so-called 'knowledge silos', generate better access to often difficult to access research and expert knowledge, and thus make it easier for engineers, designers and product developers to gain insight into more areas of knowledge.
Infosys, which is India's second-largest IT company and a global leader within tech services and consulting, made its investment following a visit to Denmark as part of the 'Invest in Denmark' program late last year.
"I am very pleased that the Infosys Innovation Fund's first investment in Europe is placed in Denmark," said the foreign minister, Kristian Jensen.
"The investment reflects that Denmark offers an exciting environment for tech startups and is an attractive location for high quality foreign investments into the technologies of the future."
Get a better insight into UNSILO in the video below.