News
Danes feeling most heard by the EU
---
This article is more than 7 years old.
70 percent of Danes feel their voices count for something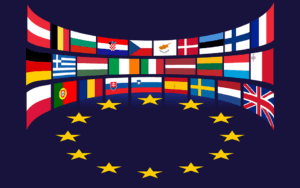 Denmark is the member-state that feels its voice is most heard by the EU, according to a new Eurobarometer survey on behalf of the European Parliament.
The survey showed that 70 percent of Danes feel that their voices count in the EU – the highest percentage of all the EU member states and 8 percent more than last year.
"You have to remember that the Danes are not among the biggest EU-sceptics in Europe," Julie Hassing Nielsen, a researcher at the Department of Political Science at the University of Copenhagen, told Altinget newspaper.
"We have a scepticism that doesn't reflect reality. There are certain parts we don't want to participate in, but generally we are positive about our membership. We feel we are being asked and heard – particularly in light of the many referendums."
Sweden had the second-highest percentage of people who believed their voices counted for something in the EU with 69 percent, followed by the Netherlands (58), Finland (57) and Croatia (55).
Southern European and Baltic nations dominated the opposite end of the spectrum. Just 13 percent of Greeks felt their voices were heard in the EU, followed by Estonia (17), Cyprus (17), Latvia (19) and the Czech Republic (20).
READ MORE: Danish police union wants new Europol vote
Wrong way, EU
It was not all good news coming out of Denmark for the EU. The survey report (here in English) also showed that more Danes believed that the EU was moving in the wrong direction – 6 percent more than last year.
And Brexit could be a big reason for that, according to Nielsen.
"Our understanding of having an affiliation with the Brits in relation to the EU membership has certainly influenced our impression of where the EU is heading," she said.
"That the Brits have voted out means we will have an existential crisis in regards to our own EU membership. Both EU-sceptics and pro-Europeans regard it as an unfortunate development."
Nielsen contended that an inability to acquire a parallel agreement with the EU over Europol has also had a negative impact.