News
News in Digest: City churches changing with the times
---
This article is more than 7 years old.
Drop in interest means fewer places of worship are needed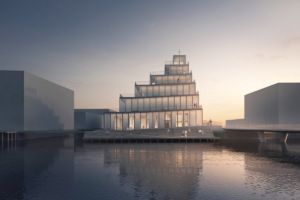 More Danes go to church on All Saints' Day than Easter Sunday, according to counts from three of the country's dioceses.
In Funen, for example, 10,898 went on November 1 last year – primarily to commemorate their deceased loved ones – compared to the 9,186 who went on Easter Sunday to mark Christ's resurrection.
"It has become a memorial day with specific rituals, such as lighting a candle for the deceased," Niels Arne Christensen, a vicar at Holstebro Church, told Kristeligt Dagblad.
Religion unimportant
According to an Epinion survey for DR, only 17 percent of Danes consider religion important to their lives. Fully 49 percent disagreed that religion is very important.
"The majority are not religious or atheist, but simply don't care," Brian Arly Jacobsen, an associate professor of religious sociology at the University of Copenhagen, told DR.
A survey in 2008 revealed 30 percent of Danes considered religion to be important. Nevertheless, 76 percent of Danes remain members of the church.
Church conversions
The drop in interest means fewer churches are needed, and according to another report from DR, a 2013 initiative to sell Copenhagen churches into private ownership has been a great success.
Samuels Kirke and Blågårds Kirke in Nørrebro, along with Absalons Kirke in Vesterbro, were respectively converted into student housing, a concert venue and a community centre.
Jes Heise Rasmussen, a PhD student at Roskilde University, told DR the churches had an advantage as they have "special architecture and history".
New century, new church
In related news, JAJA Architects has won a competition to design a new church in Sydhavn – the first new church in Copenhagen since 1989 – which is scheduled to open in the Teglholmen harbour area in 2019.
The building will be designed as an upward-moving spiral walkway of ramps that allow visitors to ascend to the top and enjoy a view over the harbour.
The selection jury applauded how it invites people to enjoy the place not only for religious but also recreational activities.