News
Danish foreign minister angers Cuba with Fidel Castro remarks
---
This article is more than 7 years old.
The passing of Fidel Castro has sparked a minor diplomatic drama in Denmark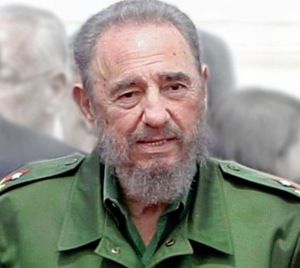 Kristian Jensen's last weekend as Denmark's foreign minister was certainly a memorable one, from a Cuban perspective – and not in a good way.
Jensen, who was named the new finance minister of the newly-unveiled cabinet today, ruffled Cuban feathers in the aftermath of iconic Cuban leader Fidel Castro's death on Friday by stating that Cuba was a dictatorship and he hoped Castro's death could lead to a freedom revolution.
Yiliam Gómez Sardiñas, the Cuban ambassador to Denmark, contended that Jensen was out of line with his comments about Castro and Cuba.
"It's unacceptable," said Sardiñas according to DR Nyheder.
"Right now everyone is mourning Fidel Castro's death. Kristian Jensen's comments are disrespectful and unacceptable to my country. We believe that Fidel Castro has been an example of solidarity for Cuba and the world. He has fought for the independence of the Cuban people and helped others as well."
READ MORE: Improving relations between the US and Cuba making life difficult for Danish tourists
Book of condolences
Sardiñas is firm in her belief that Castro liberated her country from dictatorship during the Cuban Revolution in 1959.
The Cuban Embassy in Copenhagen has opened its doors to the public in light of Castro's passing, giving anyone the opportunity to sign a Book of Condolences for the former leader.
Until noon on Sunday 4 December, those interested can go to the embassy at Kastelvej 19 in Østerbro to offer up their condolences in the book.
It's not the first time a Danish foreign minister has burned his fingers on the subject of Cuba. In 2013, the foreign minister at the time, Holger K Nielsen, was blasted by fellow Danish politicians for referring to Cuba as a paradise.