News
Two-year-old forgotten by Danish kindergarten in dark forest for over two hours
---
This article is more than 7 years old.
Parents outraged as daycare institution initially insisted he had already been picked up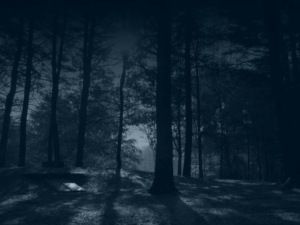 It was every parent's nightmare, and not too dissimilar to the one in Japan in early June in which a seven-year-old boy went missing in a forest for six days before turning up safe.
But in the case of Sebastian Kjær from the Copenhagen city district of Vesterbro, he was only two.
Over two hours on own
Fortunately Kjær was on his own in the forest in the Copenhagen suburb of Ishøj for just two and a half hours – and there was no possibility of him running into any Japanese bears.
Staff at the Hestestalden kindergarten on Gasværksvej had failed to notice he wasn't with the other children when they packed up and left after a day-trip to the forest on Monday.
Crying in the dark
Sebastian's mother finally raised the alarm after she went to pick Sebastian up from Hestestalden and discovered he wasn't there.
She alerted her husband and the distraught pair called 112 and caught a taxi to the forest. Minutes before they arrived, the police found a cold Sebastian crying in the dark, waiting on the outdoor staircase of a building.
Cold but otherwise okay
"He was crying and was cold, but otherwise he was okay," his father Peter Kjær told Ekstra Bladet tabloid.
"He can still remember the incident. He says the police came and rescued him, and then he says: 'Dad, I'm afraid of the dark'."
Confusion over pick-up
Once Sebastian was safely back with his parents, it emerged the whole situation had made worse by the kindergarten, as it told the boy's mother he had already been picked up.
According to its electronic system, "it said he had been picked up by me at 15:45, but I had not picked him up," said Peter Kjær.
Copenhagen Municipality is investigating the incident. While it is believed that the kindergarten has privately expressed its regret, it has refused to comment to EB.