News
Catch the men who caught Pablo Escobar
---
This article is more than 7 years old.
Former DEA agents Steve Murphy and Javier Pena to tell all at Bremen Theatre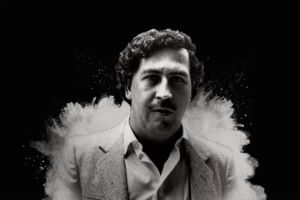 If you've seen the hit Netflix TV series 'Narcos', you'll be familiar with the names Steve Murphy and Javier Pena. If not, here's your chance.
For the uninitiated, Murphy and Pena are two of the leading US DEA agents who brought down the Colombian cartel kingpin Pablo Escobar (you've heard of him hopefully) in 1993 following one of the most intense and bloody manhunts in history.
Murphy and Pena may have been played by Boyd Holbrook and Pedro Pascal in 'Narcos', but the real McCoy will be at Bremen Theatre in Copenhagen on May 11 as part of their world tour 'Capturing Pablo' – which somewhat echoes the title of Mark Bowden's mersmerising book 'Killing Pablo: The Hunt for the World's Greatest Outlaw'.
A unique insight
The two now-retired agents will delve deep into Escobar, the rise and fall of the notorious Medellín Cartel, and the role the DEA (Drug Enforcement Agency) played in ultimately bringing down the most famous outlaw in modern history.
Those in attendance will also be able to take part in a Q&A led by the Danish filmmaker and TV host Mads Brügger.
But you'll have to hurry as tickets went on sale yesterday morning. Priced at 295 kroner, they can be purchased at Ticketmaster.dk.