Things to do
Your mission is to watch the 'Beloved One' … worth it for a few dollars more
---
This article is more than 7 years old.
Don't regret turning down this opportunity to see Ennio Morricone in concert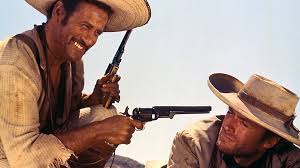 With work that has featured in more than 500 television shows and films, the Italian maestro, conductor and multi-instrumentalist Ennio Morricone is one of the most celebrated and influential musicians of the past century.
Throughout his more than 70-year career, Morricone has worked with many famous film directors, actors and musicians. Names like Sergio Leone, Quentin Tarantino, Roland Joffe, Roman Polanski, Quincy Jones, Morrissey, Red Hot Chilli Peppers, Jay Z and to an extent Clint Eastwood, among many others, have formed part of the composer's creations.
He has won four Grammys, and in 2016 at the age of 87, he became the oldest artist to win an Oscar: Best Music Original Score for Quentin Tarantino's movie The Hateful Eight, his first Academy Award surprisingly.
Born with music in his veins, Morricone began composing at the early age of six. As his talent expanded, he became trained in classical music and developed a special interest in playing the trumpet. And as a way to help support his family, he played for various jazz bands, before he began composing for radio and Italian pop stars.
While last century he belonged to Leone, this century has seen him become a Tarantino regular, working on Kill Bill, Death Proof, Inglorious Bastards, Django Unchained and The Hateful Eight.
On tour, Morricone's compositions are accompanied by 180-200 musicians and female vocalists whose voices are used as instruments that are blended in with the rest of the orchestra.