News
Pension funds ready to foot harbour tunnel bill
---
This article is more than 7 years old.
Proposal includes investing 30 billion kroner in the construction and maintenance for the first 30 years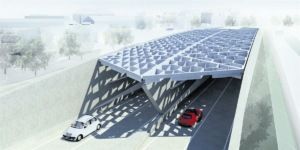 Several pension funds are prepared to invest upwards of 30 billion kroner into the construction and maintenance of the prospective Copenhagen harbour tunnel.
The blue bloc government parties Venstre and Konservative have praised the news, calling the pledge by the pension funds a lovely Christmas gift.
"It really means a lot," said Jakob Næsager, Konservative's leader at Copenhagen Municipality, told DR Nyheder.
"If we can move the traffic underground, there will be more space for pedestrians, cyclists and local traffic on the streets."
The pension firms said that they would build and maintain the tunnel over the next 30 years in a move that would help the Danish tax payers from footing the bill.
READ MORE: Harbour tunnel plan approved despite criticism
Something for something
The harbour tunnel, which will run 12 kilometres from Nordhavn in the north to the Amager Motorway, aims to divert traffic away from the city centre.
It will pass through Refshaleøen, which the pension firms own a considerable piece of, according to Børsen newspaper, and the hope is that the tunnel will send land and property prices soaring on the island. Today, it is not permitted to build on Refshaleøen, because its transport infrastructure is too poor.
The pension funds have proposed that the harbour tunnel can be built as a so-called public-private partnership – meaning the pension funds will build and maintain the tunnel, while the state and municipality will either pay to use it or get car owners to.
Meanwhile, detractors of the harbour tunnel argue that the tunnel would only bring more traffic to the capital. They are also concerned it could reduce the funds available for investment in public transport.