News
Is privatisation looming for the park of the people?
---
This article is more than 7 years old.
If you haven't yet discovered it, you needn't leave Copenhagen to experience nature. Within Amager lies a piece of the wild, making it easy for you to forget you are even in the city. But how might this picture change in the near future?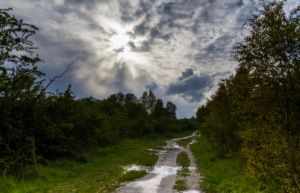 The clue is in the name. The nature reserve Amager Fælled translates as 'Amager commons', and it is indeed a public space of undeniable benefit to the capital – a true park of the people.
Blessed with a unique topography, it sits in a low position, playing a critical role in the absorption of rainwater, and it is also the home of many species distinctive to the region.
Whether you are a bird watcher, a jogger or someone who likes to barbecue in the summertime as Amager Fælled is adored by Copenhageners as it offers something for everybody.
But now its very future is threatened.
Savage, shitty, special
Amager Fælled's ambiance wasn't always idyllic. During Christian IV's reign, much of the area was used for military purposes, even executions. Danes still use the expression "Amager, halshug!" (Amager, beheading!) when swearing, as truthfully as possible as if they were under oath.
And a decent reputation proved hard to come by as Amager became known as 'Lorteøen' (shit island) due to the city's latrines being emptied there. During the 20th century, the western part of Amager Fælled was used as a landfill.
But as the century progressed, this picture of Amager finally began to change as it transformed from an unpleasant place into an urban sanctuary.
During the 1970s, the city regarded Amager Fælled as a special green area. It was officially opened to the public in 1984, and was preserved in 1992. But just one day after its preservation, Parliament adopted the Ørestad Act, which compromised some of its protection.
Despite everything, much of the land has remained untouched for 5,000 years. There are some structures and filled-up spaces from past activities, but most of it is a pristine space – especially the side of Amager Fælled that lies adjacent to Ørestads Boulevard.
Copenhagen is known for being sustainably-minded, especially when it comes to green spaces. There are many parks in the city, but Amager Fælled is a genuine piece of nature: a green space that connects the community, making it as socially vibrant as it is ecological.
Under pressure
According to the City of Copenhagen's population predictions, Copenhagen will have grown by 11,000 inhabitants by the end of this year, and by 100,000 by 2027. A larger urban population inherently means there is a greater demand to develop the city, and particularly for housing. This means there is tremendous pressure to build on undeveloped spaces all over Copenhagen, and Amager Fælled is in a prime spot.
There are various plans expected to take place in Amager Fælled, including a new main road called the Havnetunnel (harbour tunnel), as well as a new caravan park for camping and more paved bike
paths.
But one development, the construction of 2,500 new apartments that is expected to start early 2018, is causing great controversy. Right now, it is still going through a political process, but potential environmental and social threats are raising concern amongst the community.
Friends in time of need
Since developers By & Havn announced the housing project, politicians and members of their community members have started uniting in opposition. The main worry is that the new apartments will be built in Amager Fælled's most biodiverse area.
One of the main groups involved, Amager Fælled Venner (friends), is working hard to inform the public about the dangers of these expected plans and to encourage politicians to protect the area.
According to member Steffen Rasmussen, a system developer at Copenhagen University, it is time for Amager residents to take a stand in their own backyard.
"My daughter had a school project about climate change, and she asked me why don't we do anything about it?" he said.
"What about our little world here? We need to take a stance."
Deep impact feared
Scientists have already warned the project will create irreversible impacts. One of the issues would be flooding due to Amager Fælled's low position.
In addition, there would be the elimination of critical habitats and species, and potential contamination throughout the construction process and even in the long-term.
The closeness of the project to surrounding areas – for example, a nearby lake that many bird species inhabit – could also be devastating.
Another Amager Fælled Venner member, Frej Schmedes, a nature photographer, warns that animals in the area are very shy and would disappear entirely – even if just 15 percent of the land were removed.
There is also the concern that the area will change socially as people's freedom to use the space diminishes. Rasmussen emphasises the word 'Fælled', and how this common space will inevitably become more privatised.
Amager Fælled Venner has received great support from the community. On September 18, thousands of people joined hands in a demonstration along the construction border.
"We were perceived as not having a chance, but suddenly the movement just grew with support from many people and local organisations," enthused Rasmussen
"A lot of people care – not just the hippies."
At loggerheads
The municipality is only willing to listen if alternatives are suggested, and there are several.
The Rune Veile architecture firm has presented a solution that would divert the construction away from Amager Fælled and build on existing developments in Ørestad instead.
Other suggestions would place apartments and shops underneath the Metro and in between buildings already
there.
But no mutual ground has yet been reached, and the activists are dismissive of the developers' commitment to preserving the microculture by replanting seeds from the site in other parts of the commons.
"If they want an ordinary park, that is possible, but not the same wildness that exists here right now," warned Rasmussen.
It would appear there is a long way to go until they reach common ground.