News
Danish priest charged with new cases of child sex abuse
---
This article is more than 7 years old.
Imprisoned cleric has voluntarily chosen to extend his detention time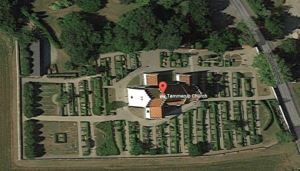 A 46-year-old priest from Tømmerup near Kalundborg in west Zealand, who has been in custody since June facing charges that he sexually abused an underage girl, has now been accused of doing the same to four boys.
According to the West Zealand Police, the priest is currently being investigated on 11 charges of sexual abuse relating to four boys and one girl aged 12-17.
The charges include sexual intercourse, attempted sexual intercourse and indecent exposure.
Since the matter is still under investigation, the police did not wish to elaborate on the charges in detail.
READ MORE: Danish church shut down after allegations of sexual abuse
According to the police statement, however, the priest has admitted having sexual intercourse with the girl when she was only 12 years old. He denies any sexual interaction with the boys.
The priest has today voluntarily chosen to extend his detention time for another four weeks.
According to DR, the priest was well-liked in the community and organised several summer camps for children to entice younger members to the church.