News
Come all ye faithful: Celebrate Christmas with carols for the children
---
This article is more than 7 years old.
Copenhagen Christian Center putting on a Christmas sermon with music on December 25 – and it's all in English!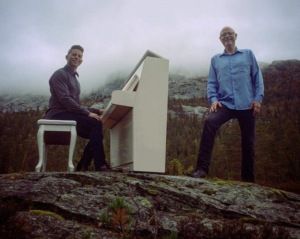 The Danes might not be the most pious lot, but you'll find loads of them in churches across the country on Christmas Eve. In fact, a report from 2010 showed that almost one third of Danes only went to church on special occasions – mostly over Christmas, although November 1 is gaining in popularity.
Most Danes embrace the traditional rather than religious aspect of Christmas, and many families take their kids down to the local church to bask in the lovely songs and carols sung by choirs and sermons that unveil the story of how Christ was born.
READ MORE: Don't be a naughty boy and miss the Messiah!
But while language may be no barrier to the angelic hymns of the choirs, sermons in Danish can quickly become monotonous to those unversed with the language. But this year, non-Danish speakers are in luck.
The Copenhagen Christian Center is hosting a Christmas service in English on Sunday 25 December at 13:30 at Kirken i Kulturcentret Church in the Nordvest district of Copenhagen.
READ MORE: It needn't be lonely this Christmas with no-one to hold
Classic English carols
Aside from a sermon given by Pastor Mikael Wandt Laursen, the one-hour service will include musical performances by Canadian singer-hairdresser Reg Downey and his daughter Isabella. The duo will team up with pianist Andreas Flensted to perform a number of classic English carols steeped in the spirit of Christmas.
"We want to create a service that the whole family can attend, and therefore we want to make it interactive and cosy and yet keep focus on the Christmas story," said Mikael Wandt Laursen.
"We realise that many internationals prefer to go to services on the 25th rather than the 24th, so we'll give it a try."
Those who come will be making history as well as celebrating it. This is the first time that Kirken i Kulturcentret – located at Drejervej 15, Cph NV – will hold a church service on December 25.