News
Danish architects to design new library in Shanghai
---
This article is more than 7 years old.
It will offer a sanctuary in the heart of one of the most populous cities in the world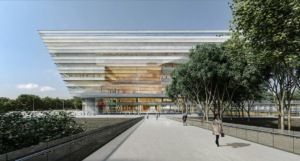 The Danish architect firm Schmidt Hammer Lassen (SHL) has won a two stage international competition to design the new city library for Shanghai, China.
The Asian city is one of the most populous in the world and its central library system dates back to 1847.
The 110,000 square metre library will be situated right next to Shanghai's largest park in Pudong District, known for its iconic skyline.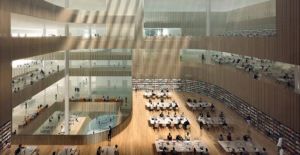 READ MORE: Danish architects to design Californian-based 1,200 km/h train
Sanctuary in the heart of the city
"One of the most compelling things about this project is its location within a parkland setting," said Chris Hardie, a partner at SHL.
"You are in the heart of the world's largest city, yet we have the opportunity to create a sanctuary for knowledge and media in the trees."
The design is structured as a monolithic object floating above the tree canopy within the park.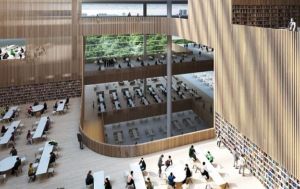 READ MORE: Danish architect to design Google headquarters
A vibrant place to connect
The main library building floats above two pavilions that include a performance venue with a capacity of 1,200 seats as well as an exhibition and events space and a dedicated children's library.
"A modern library is not only a place for the storage and lending of different materials, it is also a place to stay, a place for social interaction and a place to be inspired and surprised," explained Morten Schmidt, another partner at SHL.
"Libraries are not only passive collections, but vibrant institutions connecting users with knowledge, experiences, innovation and not least their fellow citizens."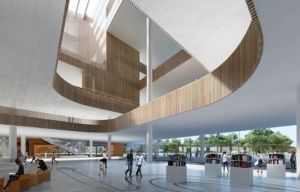 The library itself is organised around a grand central atrium with wood-lined reading rooms and glass panels, arranged to minimise solar glare and allow unobstructed panoramic views.
The library is scheduled to be completed in 2020.
Schmidt Hammer Lassen are one of the world's leading library architects. One of their famous works includes the renovation and expansion of The Royal Danish Library in Copenhagen in 1999.