News
FC Copenhagen and Nordisk Film in massive eSports push
---
This article is more than 6 years old.
North to take football team into the realm of the financially-fastest growing sport in the world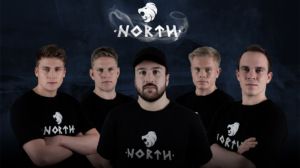 The Danish football team FC Copenhagen has linked up with Nordisk Film to found a world-class eSports team.
'North' will be Danish-based from the off, headed by Jacob 'Maelk' Toft-Andersen, and include an elite Counter Strike team.
"We are two strong players within entertainment teaming up to get involved with eSports at the highest level from the start," said Anders Hørsholt, the CEO of FC Copenhagen.
"There is massive potential in eSports and we have considerable ambitions with North, which will be among the world's best from day one. We love to compete at FCK, and we are looking froward to getting going and developing this."
North will be co-owned equally by FCK and Nordisk Film.
READ MORE: PSG signs Danish FIFA world champ
Gamers taking off
FCK isn't the first Danish football club to embrace eSports however.
In September last year, OB Odense revealed that elite FIFA player Lasse Bækkelund would represent the football team during all eSport events until the summer of 2017.
And a month later, a former FIFA world champion from Denmark, August 'Agge' Rosenmeier, joined Paris Saint-Germain's eSports team.
Financially-speaking, eSports is the fastest-growing sport in the world. It enjoyed a global turnover of 3.5 billion kroner last year.
North's new Counter-Strike team were among just 16 in the world to qualify for the first ELEAGUE tournament in 2017, which is being held in Atlanta later this month.