News
Copenhagen investing big in eSports centre
---
This article is more than 6 years old.
Located at Grøndal Multicenter, the new centre will cost around 1.75 million kroner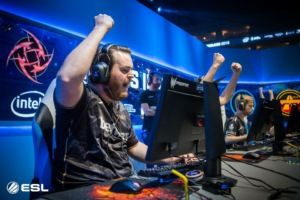 Last year, the Danish city of Odense made it clear it had ambitions to be Scandinavia's mecca for eSports. Now, Denmark's capital is getting in on the gaming action as well.
Copenhagen Municipality has announced it will invest close to 2 million kroner in a new eSports centre that will allow citizens to pay to play eSports on par with other sports.
"eSports is the new black, and it's seeing hasty growth with new associations popping up everywhere," said the city's deputy mayor for culture and leisure issues, Carl Christian Ebbesen.
"With a centre dedicated to eSports it will be possible for even more Copenhageners to play eSports and game."
READ MORE: FC Copenhagen and Nordisk Film in massive eSports push
Rent and play
The new centre will cost around 1.75 million kroner and be located at Grøndal Multicenter in the city's northwest district. Being located at a sports centre is not a coincidence.
Ebbesen said the location would allow gamers to get some real exercise when needed and perhaps try out some other sports while they are at it.
To accommodate the eSports plan, Grøndal Multicenter will be renovated to include more transparent walls and eSports gear, while an instructor will be hired by the municipality to assist the eSports players.
The eSports facilities will be used the same way as one would rent an indoor football pitch or badminton pitch, and it can be rented by individuals or associations.
The new centre is expected to be ready for use sometime this spring.
The news comes days after the Danish football team FC Copenhagen linked up with Nordisk Film to found a world-class eSports team.