News
Danish Crown Princess Mary receives top humanitarian award
---
This article is more than 6 years old.
"A model for other role models" says Berlingske Foundation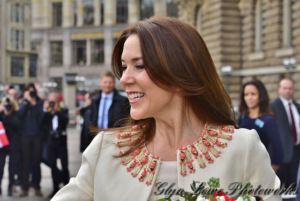 Danish Crown Princess Mary was awarded the Berlingske Foundation Award of Honour on Wednesday for her work to help society's most vulnerable.
During the ceremony, held at Berlingske House in Copenhagen, Berlingske Foundation chairman Mads Bryde Andersen expressed high praise for the princess's work, calling her "a model not only for other role models, but for everyone with a commitment to the society we live in".
Passing it on
Princess Mary donated the 100,000 kroner that accompanies the award to the Alliance Against Bullying, an anti-bullying group made up of the Mary Foundation, Save the Children and Children's Rights.
READ MORE: Princess Mary helps launch new campaign for women's health
The annual award is presented to a Dane who has made a significant contribution to politics, business, culture or society.