News
Danish researchers crack unemployment code
---
This article is more than 6 years old.
Project could get 10 percent of kontanthjælp recipients back into work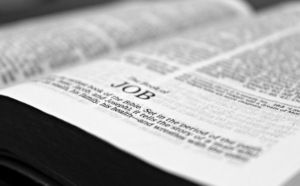 Researchers from Aarhus University and the research centre Væksthusets Forskningscenter have managed to come up with a system that has helped to get more recipients of the 'kontanthjælp' unemployment benefit into jobs.
The research project has come up with several parameters that could help reduce the number of kontanthjælp recipients by 10 percent.
"We've found some parameters that are clearly linked to jobs, and now we know what is important for the job centres to focus on," explained Charlotte Hansen, a researcher from Væksthusets Forskningscenter working closely with Michael Rosholm, a professor at Aarhus University.
"There are lots of people in the Danish job market who, for instance, suffer from a chronic illness. And that doesn't necessarily mean that one can't work. But it does matter that they can define their needs."
READ MORE: Denmark has fewer long-term unemployed than the rest of Europe
Could help thousands
The researchers' results are based on a study of over 4,000 'active-ready' kontanthjælp recipients over a four-year period. Job centres designate kontanthjælp recipients as 'active-ready' if they are evaluated to not be able to have a job as of now.
The project, 'Beskæftigelses Indikator Projektet' ('Employment Indicator Project'), is the largest ever done on the subject – nationally as well as internationally.
As part of the research, kontanthjælp recipients have filled out a questionnaire within eleven indicators: knowledge of job market, concentration ability, belief in getting a job, case worker's belief in person getting a job, purposefulness, ability to make contact, co-operation ability, network support, everyday coping, health coping, and job search behaviour.
Ten municipalities have taken part in the report (here in Danish), and Hansen hopes the findings will be implemented nationwide in the future.