News
Danish police looking for suspect in connection with attack on autistic boy
---
This article is more than 6 years old.
14-year-old assaulted on train on December 29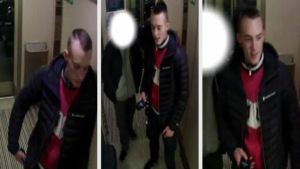 North Zealand Police has released a photo of a suspect it believes may have assaulted a 14-year-old autistic boy late last year.
The 14-year-old was heading north on the Kystbane coastal line after spending the day in Tivoli.
The assault happened sometime on the evening of December 29.
Police speculate that the boy may have been assaulted because he interfered with other boys who were allegedly vandalising the train.
"The boy tried to take photos of damage to a door on the train to send it to a friend," said police.
"This may have irritated the perpetrators enough to assault him."
Asking for help
The police would like to hear from anyone who may recognise the man in the photograph.
READ MORE: Steep rise in violent assaults in Copenhagen
"We are obviously very keen to find out who is behind this," said the police.